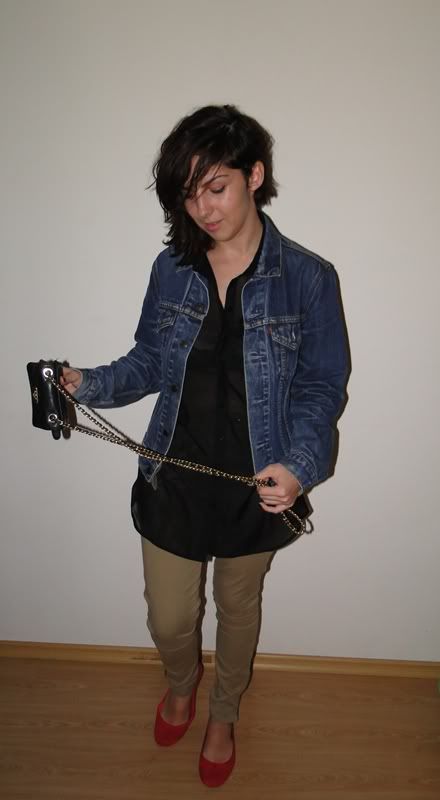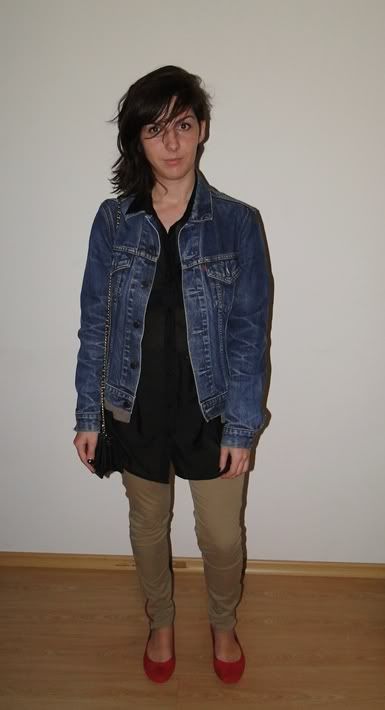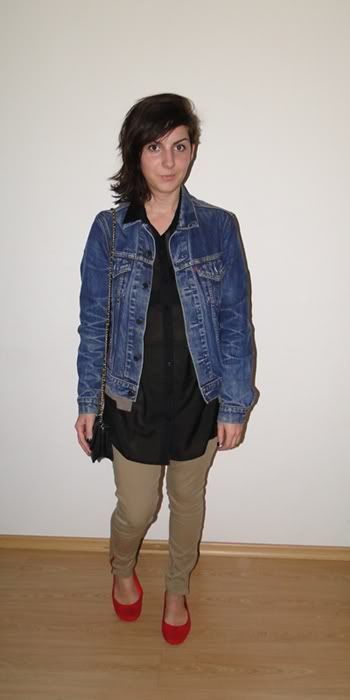 wearing: vintage LEVI'S jacket; H&M sheer shirt, cardi & flats; PRADA camel trousers; Debenhams purse
Well, this is my beloved pair of PRADA trousers..unbelieveable, right? They are just perfect: skinny, high waisted and camel ! The price? less than 2 euros, and they're are brand new and original. About my jacket hmm I was looking for a vintage Levi's jacket in my size for a loooong, long time and I'm so happy that I found it!
PS: the pics are made with a new camera.. too bad that it's my dad's newest toy and he doesen't let me take it outside now :)) HAHA! bad for me! But you know, I promise to take some outside pics asap!