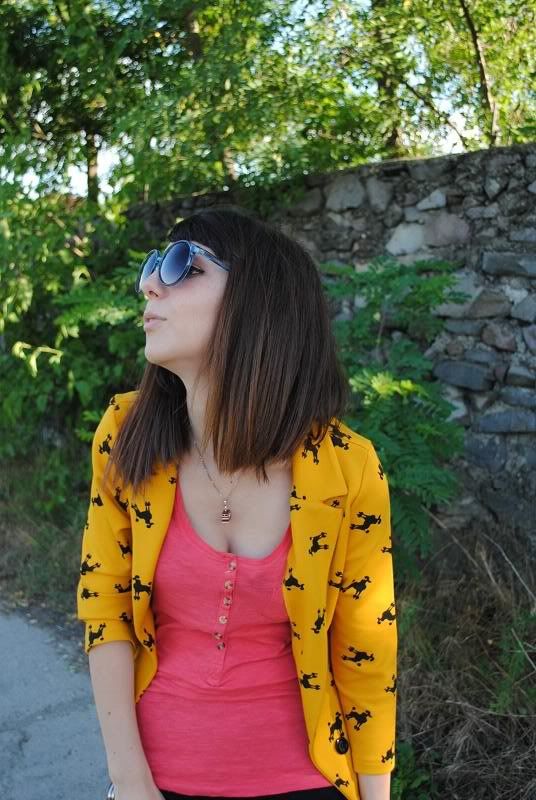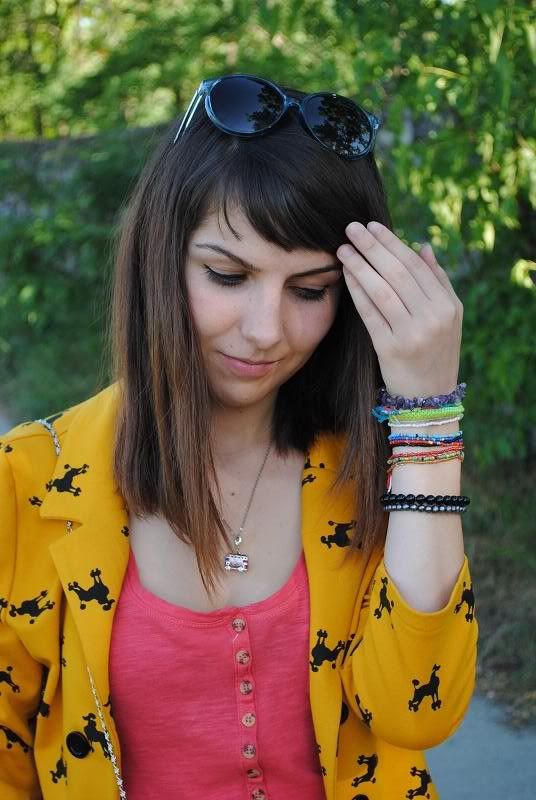 H&M poodle blazer; Pull&Bear top; random denim leggings; H&M flats; H&M sunnies; DIY & random accessories
Well, here I am.. finally showing you my uber-cute poodle blazer from H&M. I got it last summer from my mom. I'm wearing my newest buys: the Pull&Bear top.. I was searching for a perfect top with buttons and a pocket. Found it!! Yayy! And the sunnies, I loved them at the first sight. I just needed to have them!
Tomorrow I'm off to the sea. Hopefully tomorrow night I'll be in Vama Veche, partying all night long..
+today's song:
PS: If you want to win a super cute sheer blouse, enter the giveaway hosted by The Hearabouts. For more click
here
^.^
kisses
Sandra
PS 2: lease

LIKE

me on

Facebook

:D here