On the 31st of March I celebrated my birthday :) I'm 18 now.. I can't believe. Well, unfortunately, I don't have any pics from my bday which I celebrated in a club in Bucharest :) (except party 1 - with the family and party 2 - with a couple of friends). In the club I wore this fab H&M striped dress with my fav pair of dotted tights( RIP, they're dead :)) ), also from H&M and my turquoise Converse shoes, accessorized with a lot of turquoise bracelets :D
And here are some of the gifts I received and some things I've bought in Bucharest: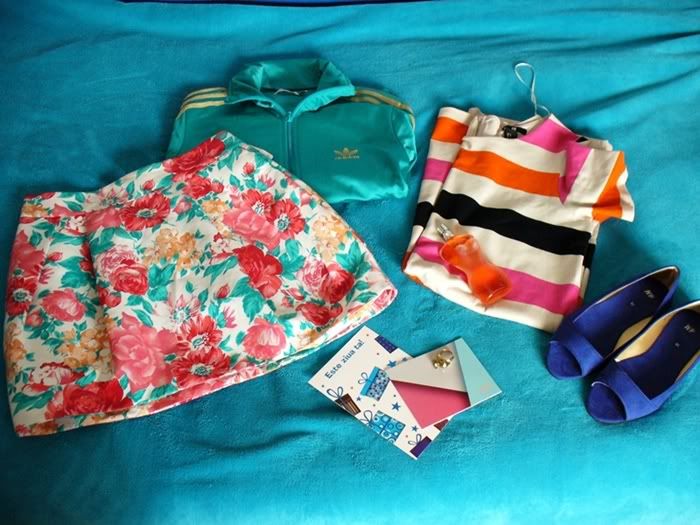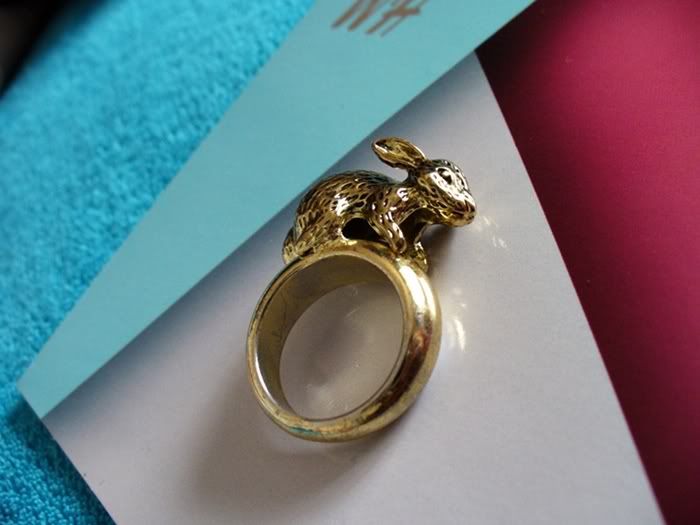 bought: Zara skirt/ Adidas Originals Firebird jacket/ H&M rabbit ring/ H&M flats
gift: the gorgeous H&M dress I wanted so baaaad (it was the last one in the store, my size ofc) from my boyfriend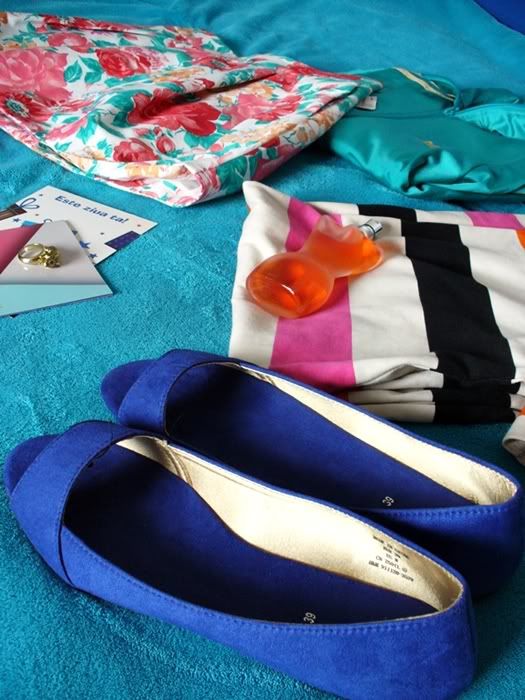 gift: Jean Paul Gaultier "Classique" perfume
another gift from the bf: fab H&M organic cotton XXXL bag
aaaaand:
this gorgeous Michael Kors velvet jacket! (thrifted)
I'm a lil bit sad that I haven't found a lot of thigs that were on my list.. but I'll buy 'em online for sure.
Ohh crap, I forgot about the denim shirt I bought from H&M and about the pink skinny jeans I got as a present :s. I promise to take some pics and post them.
PS: Sorry about the size of the pictures. I don't know what's wrong with photobucket because all the pics I've uploaded have the same size. :| Problem solved with tiny pic.. still, what's wrong with Photobucket?
Love
Sandra