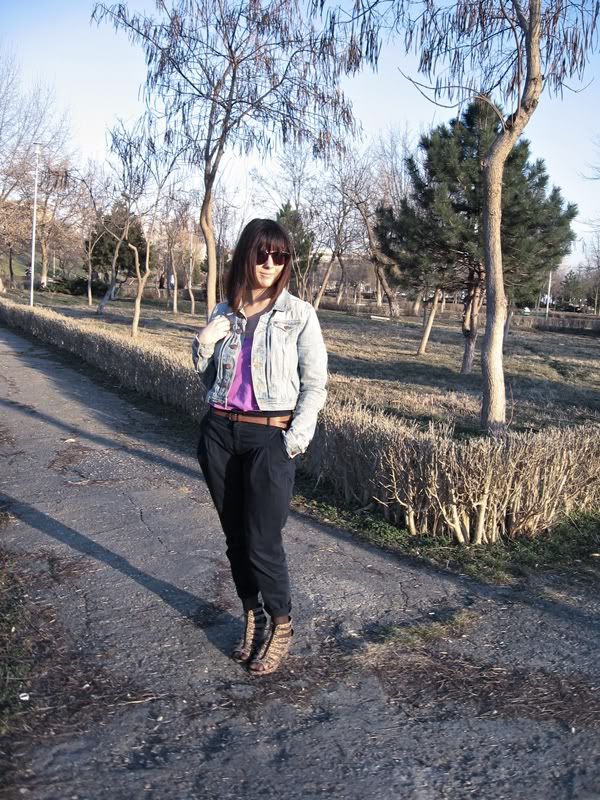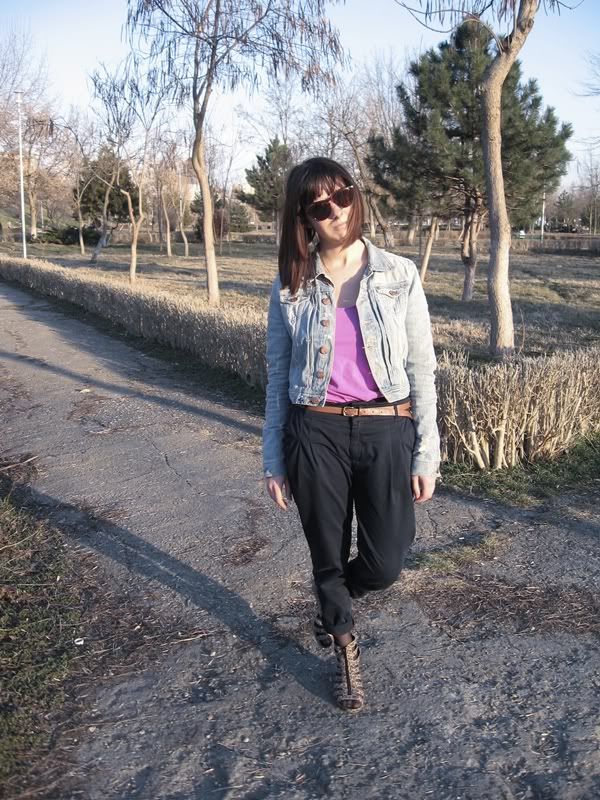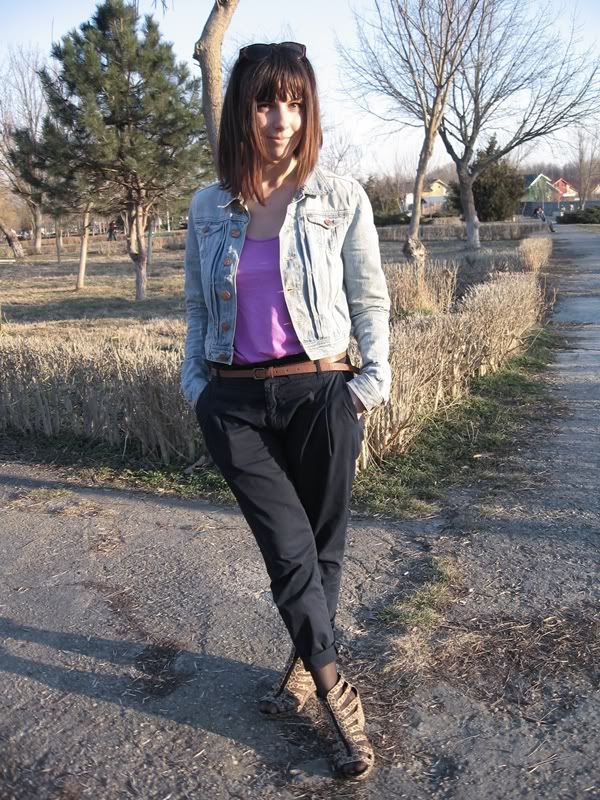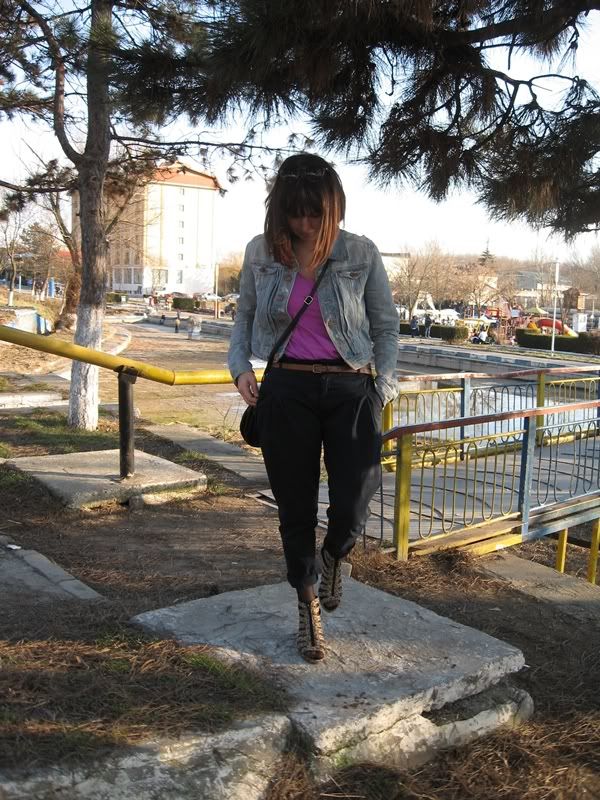 wearing: H&M jacket & shoes; F&F tank top; Zara trousers & belt
The outfit is from the last weekend. Because it was soooo warm I took my fav wedges outside! :D hihi. I'm still searching for the perfect background.. but it is a lil bit hard to me to find it in my "beautiful" city :)).
I'm still sick and my neck is hurting :(.. at least my bf is home and I'll enjoy spending time with him eating macarons.
I have 2 more outfits to show you! One including my gorgeous Lanvin x H&M dress. :D